Photography by Torsten Drever
A Filipino/Italian illustrator living and working in Berlin.
Favorite subjects to draw center timeless topics such as power, money, science, death, love and fried chicken.
Outside of work you usually find me developing vegan recipes or losing at overcomplicated board games.
Waste no time...drop a line!
hi@madebyari.com
For comissions please contact my agent Skye Kelly-Barrett:
info@roarartists.com
Represented by
Roar illustration agency.
---
Clients
Google / Facebook / Red Bull / TIME Magazine / Instagram / Audible / New York Magazine / The Guardian / Los Angeles Times / New Yorker / Buzzfeed / The Washington Post / NBC News / VICE / Readers Digest / Rotary / The Verge / Stella / Insider / Barrons / OUT Magazine / Wirtschaftswoche / Emotion / DIE ZEIT / GQ Germany / GLAAD / Adjust / WASH United / Asia Society Magazine / Gruner & Jahr / Vine Pair / Weapons of reason / Emotion / Collective Fashion Justice / BOSCH Germany / Antagonist / MIT Technology Review / Millerntor Gallery / Brave Gentleman / Wiener Linien / GEO Wissen / Collective Fashion Justice / Blue Horizon / Chatham House Magazine / Aufbruch Magazin
---
Agencies
Jung von Matt / PKP BBDO / Demner, Merlicek & Bergmann / Zimmermann Editorial / Very Good Looking / Serviceplan / Boomerang / Wynken, Blynken & Nod
---
---
Currently working at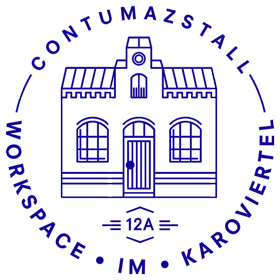 ---
Awards & Features
The Arena UK / Agents for Change / FUSE Manchester / The Association of Illustrators /
Society of publication designers / Creative lives in progress /
Adobe Students / Illustration Age / Digital Arts Magazine /
Medium /Illustration Friday (2x) / PAGE /
Design made in Germany / Millerntor Gallery /
Loves Me, Loves Me Not / A number of oscars (Which is technically correct, because zero is a number)
---
Dream Projects I would love
to work on
Liquor packaging / Textile or wallpaper Pattern / Gold bars /
Matagot Inis 3th Edition / Vegan restaurants that will pay in food / Hamburg postage stamp / Anything plant related
---
Proving that I have a life outside of work on Instagram
---
---
---